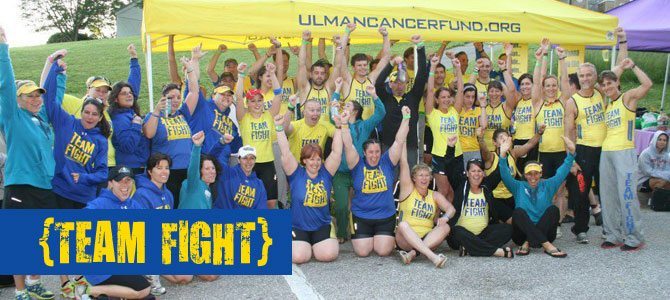 Team Fight is an awareness and fundraising program that mobilizes, trains, and supports people of all abilities to make an impact in the young adult cancer movement.
Over 70,000 young adults are diagnosed with cancer each year. Each of those young adults are faced with stagnant survival rates and a lack of resources, information, and support that is tailored to their specific needs.
The Ulman Cancer Fund for Young Adults' Team Fight provides athletes of all ages and all levels of experience with a platform to support each other, to support their loved ones touched by cancer, and to make a real difference in the lives of young adults battling this disease all over the country.
Check out our 2014 race schedule, and join us today!