Where Your Money Goes
Since UCF's inception, we have raised over $15 million to support young adults and their loved ones impacted by cancer. In 2014, 90 percent of every dollar raised went to programmatic funding totaling close to $2.5 million.
---

Based on Audited Financials Statements Year Ending December 31, 2015.
How It  Supports Our Mission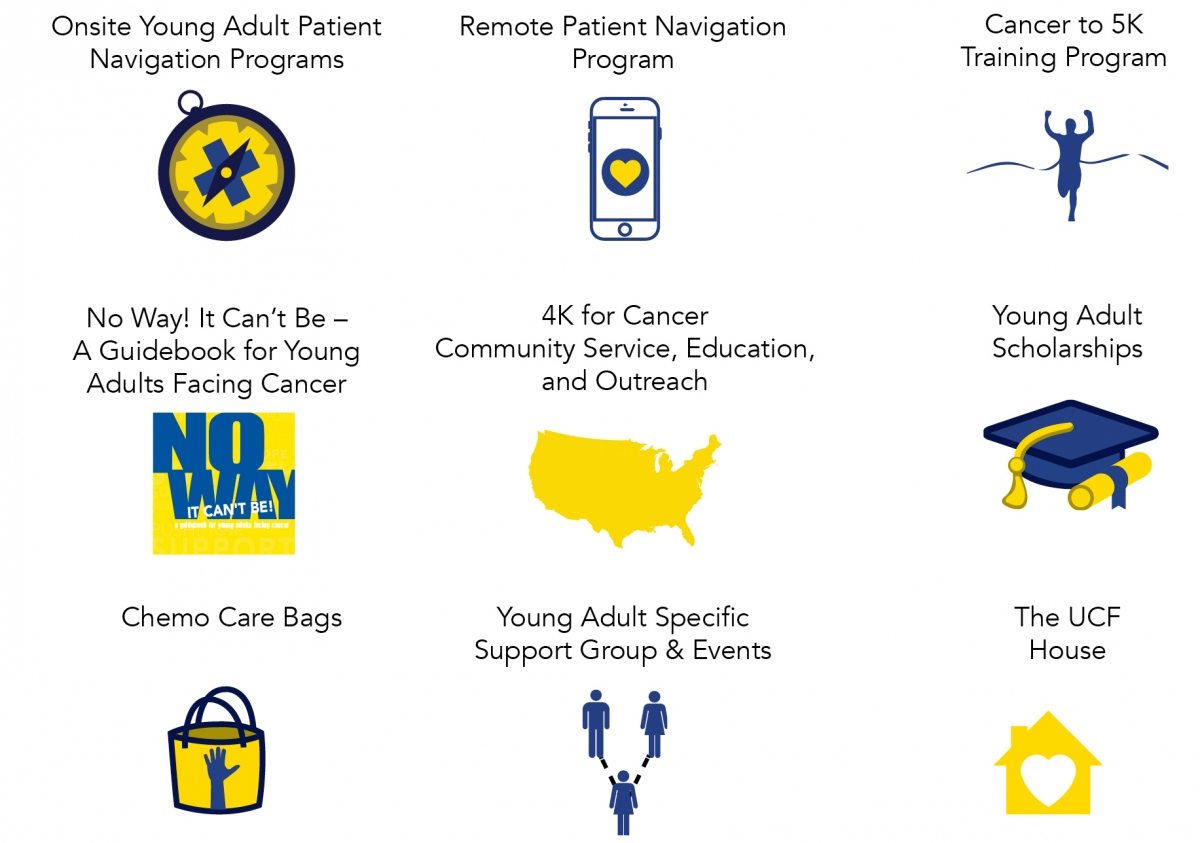 Every Penny Counts…
UCF is proud to have many accomplishments in the young adult cancer movement. Our success would not have been possible without the generosity of our donors and fundraisers:
Awarding over $750,000 in college scholarships to young adults impacted by cancer across the country
Distributing over 15,000 guidebooks to individuals and cancer centers in all 50 U.S. states
Responsibly allocating 90% of all our spending towards mission-related programs
Helping over 1,000 recently diagnosed young adult patients navigate their cancer experience every year
Training over 200 cancer survivors through our free 12 week Cancer to 5K program
As we strive to help every young adult navigate his or her cancer experience, YOUR donation has a profound effect on our success — and in ways you might not have even considered…
$100 will pay for a gas card to provide to patients for transportation assistance
$200 will assist a patient with Fertility Preservation prior to treatment
$500 will pay for the production and distribution of our Guidebook to 100 patients
$1,000 will pay for 7 survivors to participate in the Cancer to 5K Training Program
$5,000 will cover the cost of starting a Cancer to 5K program in a new city
---