An Open Letter To Our Community on the Future of TriColumbia
Our community has been buzzing for the past week about the disappointing challenges being faced by the Columbia Triathlon Association (known to most of us as TriColumbia).  Last Wednesday, TriColumbia announced they were on the verge of going out of business and in jeopardy of not being able to produce their races this year.  There's been confusion about what happened and concern over how it will impact individuals (participants and volunteers) and our community (businesses, charities, tourism and more).  As a Howard County native, long-time marathoner, triathlete and Ironman Finisher (including several TriColumbia events), current President of the Howard County Tourism Board, and President & CEO of The Ulman Cancer Fund for Young Adults, I care deeply about the future of TriColumbia and its Howard County events.
The Columbia Triathlon was my first, as it was for many of you in our community. And as the father of two young boys, I hope some day they will have the opportunity to participate in one of these very races we're trying to save.  From a professional standpoint, the Ulman Cancer Fund for Young Adults, a non-profit organization founded in Howard County, has worked closely with TriColumbia for the past 10+ years and was the first national beneficiary of the Columbia Iron Girl Triathlon (one of the flagship TriColumbia events we're attempting to save).  We have brought hundreds of passionate athletes to TriColumbia's races through our Team Fight program, and we've provided volunteers for virtually all of its races.
As someone who is highly vested in this topic on many levels, I'd like to share a solution I believe can maintain the elements of TriColumbia that are critical to our community, our organization, and so many business and charitable partners involved in their efforts over the past 30+ years.  The Ulman Cancer Fund for Young Adults wants to acquire and produce all of TriColumbia's Howard County events.  We envision an approach and philosophy that would benefit the entire community and keep race production and ownership local.  In simple terms, we believe it's the right thing to do, and we're confident we can be successful in continuing to support and grow these community-based events while engaging community partners.
We bring a great deal of experience with endurance events to the table and have a track record of strong commitment to this community.  Dating back to our organizations' beginnings, sport has been an integral part of how we've brought people together and raised awareness and support for our mission – and the missions of so many other worthy causes.  Our first ever event was a college soccer tournament in 1998 that took place at Howard High School and was organized by a handful of dedicated volunteers.  I played in this game and saw firsthand the power that sport can have in bringing people together to change lives.  In 2001, my family and I created a running and cycling event with UCF in memory of my mom called Columbia's Cure that was hosted at Centennial Park for six years.  Through partnerships with TriColumbia and others in our community, Columbia's Cure evolved into Howard LifeFest and now what is the Iron Girl Half Marathon (one of the TriColumbia events we're attempting to save).  Most notably, our organization has been the owner, producer, and beneficiary of the Half Full Triathlon since 2010.  This event was recognized by our community, athletes from all over the country and USA Triathlon as one of the top charity triathlons in the country annually bringing together over 1,000 athletes to race for various school, triathlon clubs, and charities.
In our work, and the work of so many of our community partners, we believe and know sport can change lives.  We're in the business of changing lives and investing in opportunities that we believe can position us to do this better every day.  So while it's still unclear what exactly our role would be or how it would be structured, we hope TriColumbia will consider us as a serious option as they explore potential partners to keep their successful events alive for years to come.  Through our partnerships in the community that we have built over the past 16 years, we're confident we have the will and capacity to assume ownership of all of TriColumbia's Howard County events.  We are confident we can continue these events using an approach that embodies the shared values of our founders, our organization, and the community we call home.
Respectfully,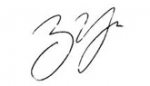 Brock Yetso
President & CEO
Ulman Cancer Fund for Young Adults
@brockyetso