This past weekend (March 8-9, 2014), Cancer To 5k held its first ever training session in Chicago! Braving blizzard-like conditions, participating survivors and coaches met up with Program Manager of Mission Engagement, Laura Scruggs, and received new running shoes, welcome bags, and a thorough introduction to running gear from the amazing staff of Running Away Multisport.
"I could not be more thrilled to have been there for the kickoff of Cancer to 5K-Chicago. I loved spending time with the outstanding coaching team, our amazing sherpas, and of course, our fantastic survivor runners. This is definitely the beginning of something great for Chicago area young adults impacted by cancer!"
-Laura Scruggs
The Ulman Cancer Fund for Young Adults is very excited to launch a program in the Windy City. "Chicago is an amazing running town. During the Spring/Summer/Fall, you constantly see people outside running, walking, biking, anxious to soak up the good weather" says volunteer coach, Hillary Gelfman (HG). Within the Chicago city limits there are six cancer centers, making it the city with the largest concentration of cancer centers in the state of Illinois.
New survivor participants have high hopes for the program and have given us great feedback so far! "I joined the Cancer to 5K training program because it seemed like the perfect opportunity for me to get moving and build some physical strength by having the 5K goal to work toward and while getting the support of trainers/coaches and other survivors." said Suzanne Dunton (SD), a participating cancer survivor.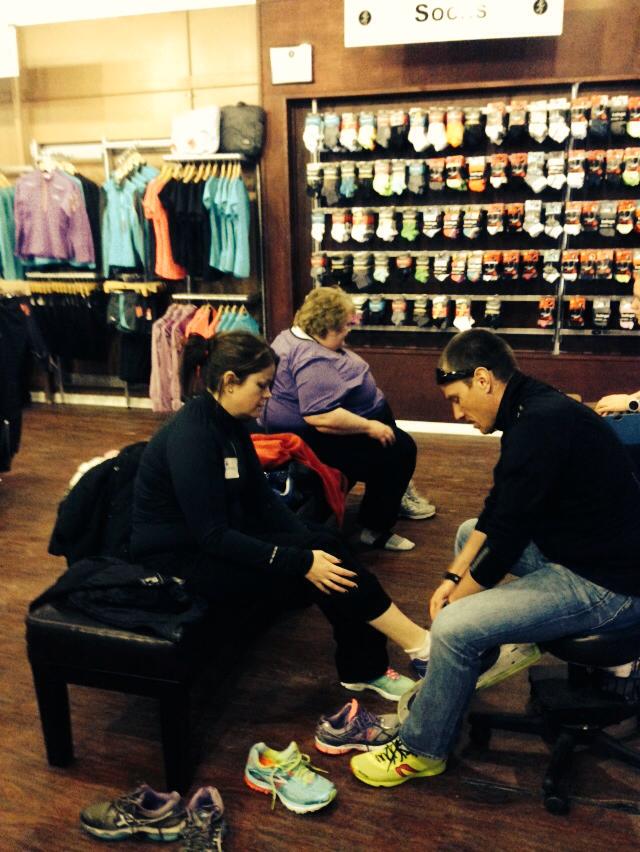 We've interviewed some of the Chicago team's survivors and coaches, and this is what they've had to say:
What do you hope to accomplish by participating in Cancer to 5K?
SD: My hope is that my participation in the Cancer to 5K is the catalyst to get me moving and not only get me back to my pre-treatment strength level, but also be the foundation for me to continue on a journey toward a leaner, stronger, healthier me.
Kim Lozano (KL), participating cancer survivor: I am hoping it motivates me overall to get into better shape and to meet other survivors and hear their stories.
Each survivor participant received a new pair of running shoes from Running Away Multisport…
SD: Having comfortable shoes will make a critical difference in my being able to do this.  I am also so appreciative of the wonderful team at RAM for their time and expertise to get the right fit me.  As a fish out of water in a running store, they were so kind to make me feel at home and make sure I have what I need. Great people!!
CT5K is not only an opportunity for survivors to heal, but also their loved ones. Coaches volunteer their time and expertise to facilitate the group workouts and personalized online training.
HG: I have gotten very familiar with the Ulman Cancer Fund over the past year, as they have been great in helping out my sister, who was diagnosed with Leukemia in February of 2013.  As an avid runner, CT5K seemed like the perfect fit for me–combining something I love to do with benefiting an amazing organization and getting cancer survivors' physical fitness back on track.
What would you say to cancer survivors that may be hesitant about signing up for Cancer to 5K?
SD: If you are interested but hesitant, perhaps on the fence wondering "should I?" To you, I say, "Go For It and Jump Right In!"  The coaches and volunteers are an amazing group of people. They will make you feel right at home and provide you with the guidance you need.
HG: I would say that the program is an amazing opportunity to set a goal and achieve it, but at your own pace. The program is really designed to provide individualized support to each athlete, so that everyone is supported as they reach their goal and regain (or develop or even surpass) their level of fitness prior to their cancer diagnosis.  And you will also develop some great friendships along with way with your fellow survivors, coaches and Sherpas.
KL: I would say – "Take a Chance."  It will be worth your while, you will meet others in similar situations, and do something good for yourself.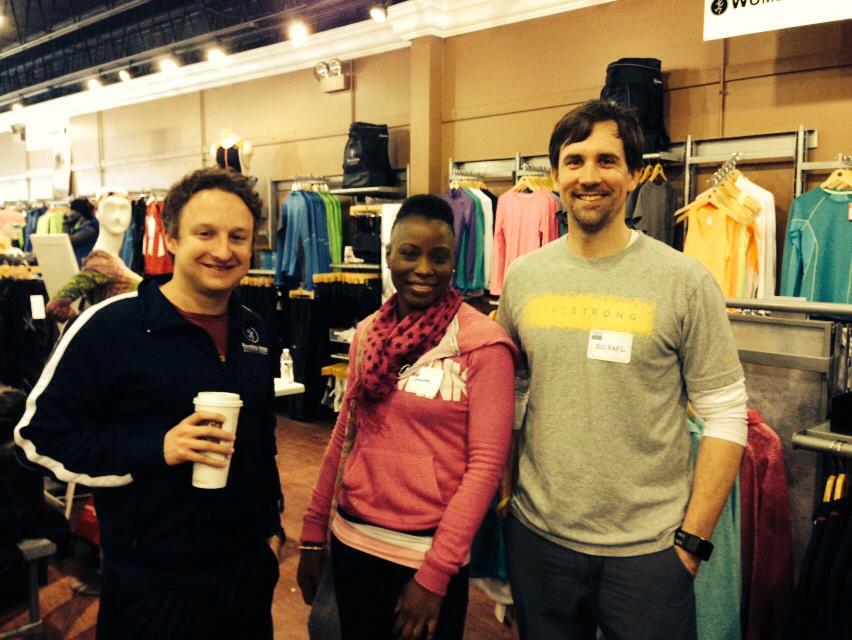 What are your goals for CT5K in 2014?
HG: I am excited to see the inaugural Chicago program get off the ground and look forward to all of our survivor athletes challenging themselves and achieving things they may never have thought possible.
Keep checking back for more updates on Cancer To 5K: Chicago as the season continues. Registration for survivors and volunteers is still open – in Chicago, NYC, all four of our local teams, and online. Check out www.cancerto5k.org or contact Laura at laura@ulmanfund.org for more information.
Cancer Changes Lives…So Do We!