Publications & Resources

Information is power in your journey as a cancer survivor. The Ulman Cancer Fund for Young Adults has developed several useful publications that can be very helpful in your battle against cancer.
---
My Way
Writings of Young Adult Cancer Survivors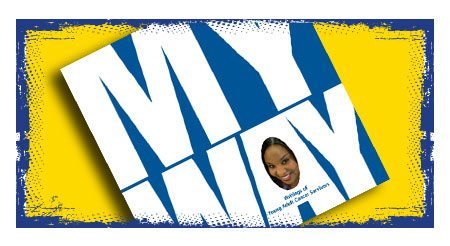 Young people fighting cancer often find great comfort in hearing from other young adult cancer survivors; in knowing that they were not the only young adult facing cancer; and
in connecting with people their age that had been through this battle.
Each of us can benefit from the experiences and knowledge gained by those who have gone down this path before us… which is why UCF compiled the "My Way" book, a collection of writings by young adult cancer survivors about their experiences.
These original writings come in the form of letters, essays, journal entries, songs, emails, poetry, lessons, and lists. The Ulman Cancer Fund For Young Adults presents this collection with the hope that it will help others better understand and cope with their own cancer diagnosis, or with the diagnosis of a loved one.
Writing can be a useful and therapeutic tool for anyone facing the challenges of a cancer journey. You may find you want to examine and express some of your own dreams, fears, and concerns in this way.
Download your copy of "My Way"
---
Cancer Resources
We believe education and information are critical in the battle against cancer, and the sharing of ideas and resources will lead to the best possible outcomes for young adults living with cancer and their families.
---
Video Resources
Pediatric Cancer Car Care Kits
David Robbins, is working on his Eagle Scout award. For his project, he created "car kits" for patients to have and take from the hospital. These kits contain hand sanitizer, a mask, barf bags, tissues, an index card with information about your port, and other necessary items for patients with cancer that they can keep in the car. Click HERE to read the full story.
---
Resources To Share Your Journey
The Ulman Cancer Fund for Young Adults is excited to partner with CaringBridge and MyLifeline to offer young adults and families a free resource to build a website where they can share information with their families and friends during their cancer journey.
CaringBridge
CaringBridge is a charitable nonprofit organization providing free websites that connect families and friends with each other and their community during a serious health event, care, and recovery. Founded in 1997, CaringBridge's mission is to bring together a global community of care powered by the love of family and friends in an easy, accessible, and private way.
MyLifeLine
MyLifeLine.org is a 501(c)(3) nonprofit organization that encourages cancer patients and caregivers to create free customized websites. MyLifeLine's mission is to empower patients to build an online support community of family and friends to foster connection, inspiration, and healing.