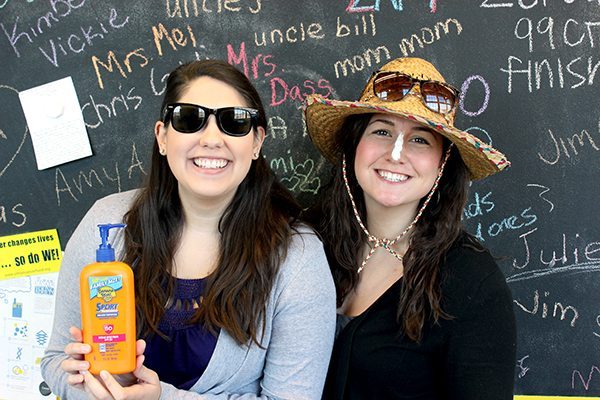 #facingtheissues, by Sharon Curran
Spring has finally sprung here in Baltimore (though the brisk drizzles we've had might make you say otherwise)! No one will argue that it's been a long, cold, grey winter and most of us are looking forward to the warmth of the sun and a glow on our skin to bring in the summer. For some that means getting a jumpstart on their "tan."
Now let's get serious…ultraviolet radiation from direct natural sun exposure or indoor tanning poses a serious health risk. Specifically it can cause skin cancer. There is an abundance of health promotion education available regarding the risks of tanning. Despite that, a large percentage of young adults, particularly high school and college aged young women, reportedly continue to indoor tan. In a recent study published in the American Journal of Health Promotion, the authors reported the "psychosocial motivations to tan sometimes outweigh the young women's concern for the health risk". (Heckman, et al , 2014, p. 168). The article cites the most common reasons for regular indoor tanning are "appearance enhancement, direct emotional effects such as relaxation, enhanced mood, stress relief, and improved energy". (Heckman, et. al., 2014, p. 168). The article addresses both the psychological and addictive symptoms of young adult female tanners.
This is a really serious topic, when it comes to indoor tanning "just say no!". To add a little FUN to this Facing the Issues post, I'd like to share a few songs about the sun!
Source Citation
Heckman, C. J. , Cohen-Filipic, J., Darlow, S., Kloss, J. D. , Manne, S. ,Munshi, T., (2014). Psychiatric and Addictive Symptoms of Young Female Indoor Tanners. American Journal of Health Promotion. Jan/Feb2014, Vol. 28 Issue 3, p.168-174.