The Ulman Cancer Fund for Young Adults' 4K for Cancer Team Portland pedaled their way through Beatrice, Omaha raising cancer awareness and gaining this media hit from the Beatrice Daily Sun.
"Bicyclists armed with water, helmets and a lot of spare tires passed through Beatrice Tuesday at the near-halfway point of a 4,000-mile journey from Baltimore to Portland to raise money for cancer patients.
Participants in the 4K for Cancer took the challenge to spend 70 days pedaling across the country at a rate of about 75 miles per day.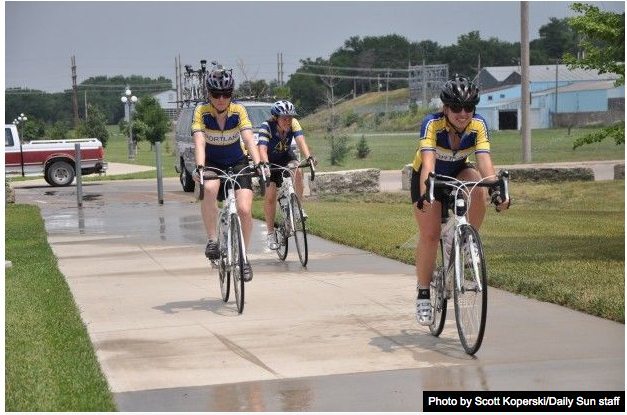 The ride takes determination, but bicycler Jared Champion said the group is happy to make the trip in hopes of helping young adults who are battling with cancer.
"Our organization puts on a ride like this every year," he said. "The funds we raise are used to empower young adults going through cancer treatments, so it's a really great cause.""