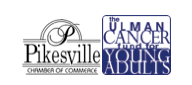 BALTIMORE, Maryland – July 1, 2014 – The Pikesville Chamber of Commerce and the Ulman Cancer Fund for Young Adults (UCF) are pleased to partner with the Miles that Matter 5K Run/Walk on Sunday, July 13, 2014. The race begins at 8 a.m. next to Festival at Woodholme at 1829 Reisterstown Road. Registration is $35 if received between June 1 through July 13 and $40 on race day. The entry fee for the one-mile Fun Run is $20. Packet pick up will be held on the following days and locations:
July 9 – Charm City Run from 2-7 pm – Clarksville location (12186 Clarksville Pike)
July 10 – Charm City Run from 10 am -1pm – Timonium location (2045 York Road) AND Charm City Run 4 – 8 pm Downtown Location (1713 Whetstone Way)
July 11 and 12 – Fleet Feet Sports from 10 am – 6pm – 1809 Reisterstown Road
Registration information can be found at www.pikesville5k.com.
"The UCF is honored to once again partner with the Pikesville Chamber for the Miles that Matter 5K", says Brock Yetso, UCF's President and CEO. "UCF raises awareness by creating opportunities and platforms for people and communities to get active in the fight against cancer and we feel this continues to be a perfect opportunity for Baltimore and surrounding communities to come together in support of two great causes."
"Once again we are pleased to partner with the UCF team. Celebrating 14 years since inception, we are excited to host an experience that is fun for everyone. From a competitive chip timed race to a family friendly one-mile fun run, this event is perfect for the seasoned athlete to the casual walker", said Mark Sapperstein, Race Committee Chairman. "We'll have the voted Best of Baltimore instructor, Marilyn Pick of Baltimore Fitness and Tennis once again leading the pre-race warm-up with Zumba. Whether you are a spectator or participant, you will enjoy an energetic atmosphere, great music, food, and children's activities including a moon bounce. We hope to attract over 1,000 participants this year."
The race will feature technical tee shirts for the first 750 entrants. First through third place male and female overall finishers will receive cash prizes or gift certificates. A drawing for prizes including gift certificates to stores and restaurants will also be held. Breakfast will be served after the race and will include bagels, eggs, potatoes, fruit, juice and coffee and new this year, as kosher food choices.
About The Pikesville Chamber of Commerce:
The Pikesville Chamber of Commerce is dedicated to promoting and improving the business community in Pikesville. The chamber works in partnership with the residential communities and local government to create an environment that is a great place to live, work and shop. For more information please visit, http://www.pikesvillechamber.org
About Ulman Cancer Fund for Young Adults:
The Ulman Cancer Fund for Young Adults (UCF), founded in 1997, is the national leader in providing specialized support for young adults affected by cancer. With nearly 70,000 young adults diagnosed every year, our organization helps young people fight the disease and navigate treatment by providing access to information, support groups, and other specialized programs. UCF Patient Navigation Programs have set a national standard and can be accessed remotely or through onsite Patient Navigators at a growing number of hospitals in the Mid-Atlantic region. UCF is a founding member of the LIVESTRONGTM Young Adult Alliance and a national pioneer in developing innovative approaches in cancer support. UCF changes lives by creating a community of support for young adults, and their loves ones, as they fight cancer and embrace survivorship. For more information, please visit, www.ulmancancerfund.org.
Media Contact Information:
Jessica Normington
Executive Director, Pikesville Chamber of Commerce
(410) 484-2337
Rachel Wiederhold
UCF Program Director, Human Resources & Operations
(410) 964-0202 x 107