Your Donation to the Ulman Cancer Fund for Young Adults will make a direct impact on young people and their loved ones whose lives have been affected by cancer.
We work to ensure young adults are not alone when facing cancer, that they have the resources necessary to effectively navigate their cancer journey — physically, emotionally, and beyond — and we raise awareness by creating opportunities and platforms for individuals and communities to join in the fight against cancer.
Every Penny Counts
UCF is proud to have many accomplishments in the young adult cancer movement. Our success would not have been possible without the generosity of our donors and fundraisers:
Awarding over $500,000 in college scholarships to young adults impacted by cancer across the country
Providing over $100,000 in funding to other young adult support organizations through our Visionary Grants Program
Distributing over 15,000 guidebooks to individuals and cancer centers in all 50 U.S. states
Responsibly allocating over 80% of all our spending towards mission-related programs
Helping over 600 recently diagnosed young adult patients navigate their cancer experience every year
Effectively reducing our fundraising spending to less than 10% of our total expenditures by investing in programs like Team Fight and 4K for Cancer, and partnerships like 24 Hours of Booty, Rev3 Triathlon, and Maryland Half Marathon
As we strive to help every young adult navigate his or her cancer experience, YOUR donation has a profound effect on our success — and in ways you might not have even considered…
$25 will pay for transporting a patient to a doctor's appointment
$50 will pay to keep a patient's lights and power on during treatment
$75 will pay for three hours of our Navigator's time working with patients and families
$100 will pay for our patient navigators to facilitate a monthly support group
$200 will pay to help preserve a young adult's fertility prior to starting treatment
$500 will pay for our Navigator to meet and work with five new patients and their families
$1,000 will pay for gas cards to help 40 patients get to treatment
$1,500 will pay to distribute guidebooks to 428 newly diagnosed cancer patients
$2,500 will pay for a scholarship to send a young adult facing cancer to college
$10,000 will help us start another Patient Navigation program at a cancer center
---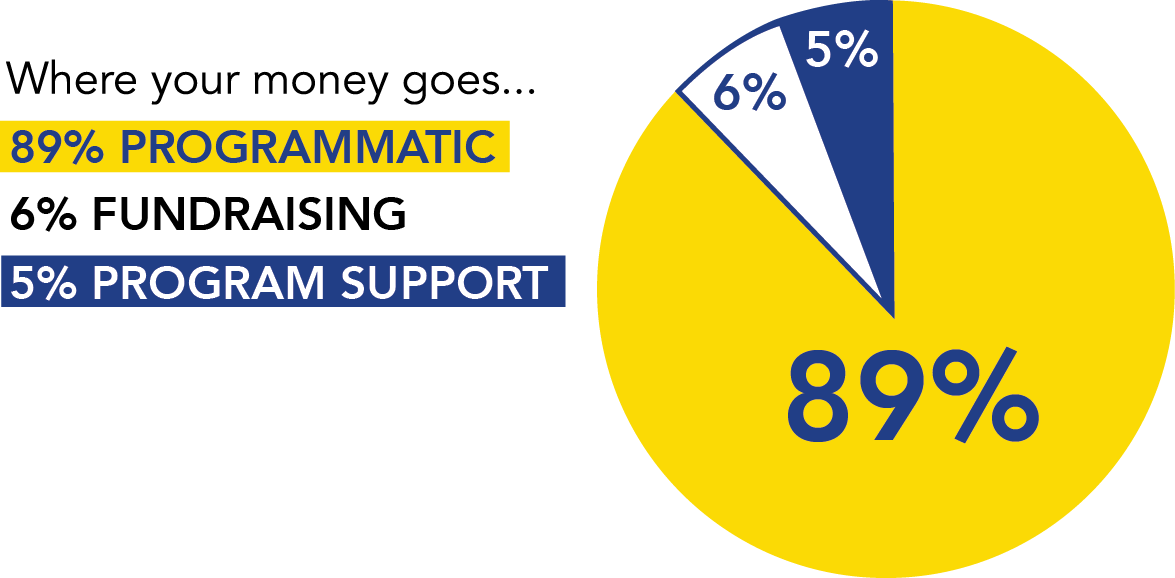 Based on Audited Financials Statements Year Ending December 31, 2014.